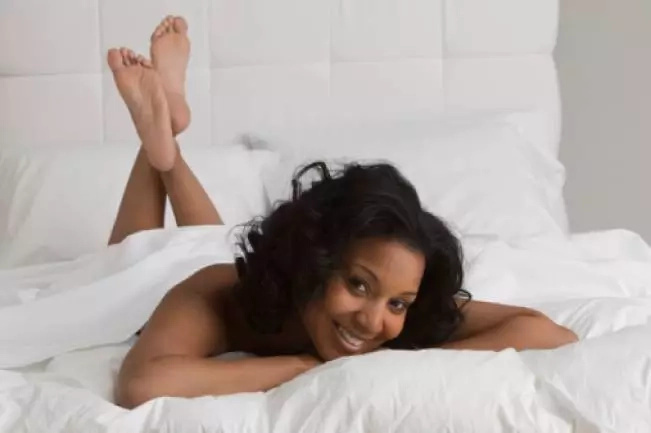 It's every woman's dream to wake up daily glowing and looking 'super hot.' As a result, many women are constantly on the look out for the latest beauty products hoping to achieve that lavishing look. Send 'NEWS' to 40227 to receive all the important breaking news as it happens Unfortunately, these products, which can also be very expensive, backfire, leaving one frustrated, confused, and stressed. READ ALSO: I caught my wife having sex with my best friend! Here is what I did Ladies, you need to stop what you are doing right now and pay attention to these super yet simple and affordable beauty tips that will leave you slaying like you just turned sweet sixteen.
1. A fresh face all day long
Changing temperatures during the day can have debilitating effects on your skin leaving it all weary and chapped by evening. Well, you don't have to endure this any longer just by trying this simple beauty troutine. You need to prepare aloe gel mixed with purified water in a ratio of 1:3. Pour the mix into a small bottle, and carry it in your hand bags. Spray it when you feel your face is drying. 2. Sunburns Are you prone to having sunburns? Well, worry no more. A simple remedy of baking soda solution will help to soothe the skin and get rid of ugly marks caused by sunburn. Apply the solution on the affected area for 10-15 minutes.
3. Black heads Nothing is more annoying than a patch of black heads sticking like a sore thumb on the nose or chin area. Make a simple facial mask by mixing one tablespoon of warm water, 1 tablespoon flour, and 1 teaspoon of honey. Dip a cotton pad or a piece of cloth into the mixture, and apply it to the affected area. Remove after 10-15 minutes. 4. For white teeth A beautiful smile is essential in boosting confidence in every woman. Strawberries are best for helping you whiten your teeth. To prepare this simple beauty tip, you need a teaspoon of grated berries and one teaspoon of baking soda. Mix them together and use this paste instead of your normal toothpaste twice a month.
5. For thick lashes and eye brows For this beauty regime, you need castor oil, vitamin E, and aloe vera juice. You can use your old mascara bottle, after washing and using it to mix them together. A mascara brush is perfect for applying the mix to your eyebrows and lashes. Do this every night for a month before going to bed.
6. Cracked feet
Tired of chapped cracked heels? To make your heels smooth, you need to 2 cups of warm water, add 1/2 cup baking soda, and one cup vinegar, mix them together. Soak your feet into the solution for 15-20 minutes, dry with a towel and apply some cream or oil. 7. Healthy stronger nails For strong better looking nails, you need a beauty regime of coconut oil mixed with honey and a few drops of lavender oil is perfect for strengthening the nails. For better results, pour it into a used nail polish bottle.
8. For smooth legs To attain those slaying legs, you need a glass of lemon juice, two glasses of sugar, and quarter of a glass of water. Mix together and heat on low temperatures until it's golden. Let it cool down, then apply it to your legs against the hair growth before sharply removing the paste. 9. Beautiful Hair Tired of smelly greasy hair? I got you girl. You just need simple cooking salt or even better, sea salt. Add 2-3 tablespoon to your favourite shampoo and the roots of your hair will stay clean for a long time.
Source: 9 simple and super beauty tips every Kenyan woman needs to slay everyday